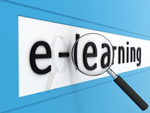 Learning Contexts has over 25 years experience in education, including classroom and online instruction and in the administration of educational technology.  We provide expertise in the development of online programs, course creation and faculty training for all levels of education, K-12, 2-year colleges, 4-year universities and graduate schools.
Services we provide for academic institutions include:
Analysis of your online program needs.
Assistance in the selection of the best learning management system and hosting options.
Design and implementation of online courses.
Training for your staff and instructors in system management, course design and best practices for online learning.
Please feel free to contact us about your online course or program needs.